One of the most anticipated cars of 2019 has finally been revealed. The new Aston Martin Vantage AMR DTM completed a maiden shakedown yesterday ahead of its DTM debut in May.
The new Vantage will be run by the Swiss-team, R-Motorsport, who have an exclusive relationship with the British marque.
2010 DTM champion and ex-F1 driver Paul Di Resta completed six laps of the sunny Jerez Circuit.
The Scotsman is part of the exciting four driver line-up R-Motorsport have put together, which includes young Brit Jake Dennis, who represented the team at this years Bathurst 12hr, DTM and Blancpain regular, Daniel Juncadella, and 21-year old rookie, Ferdinand Habsburg.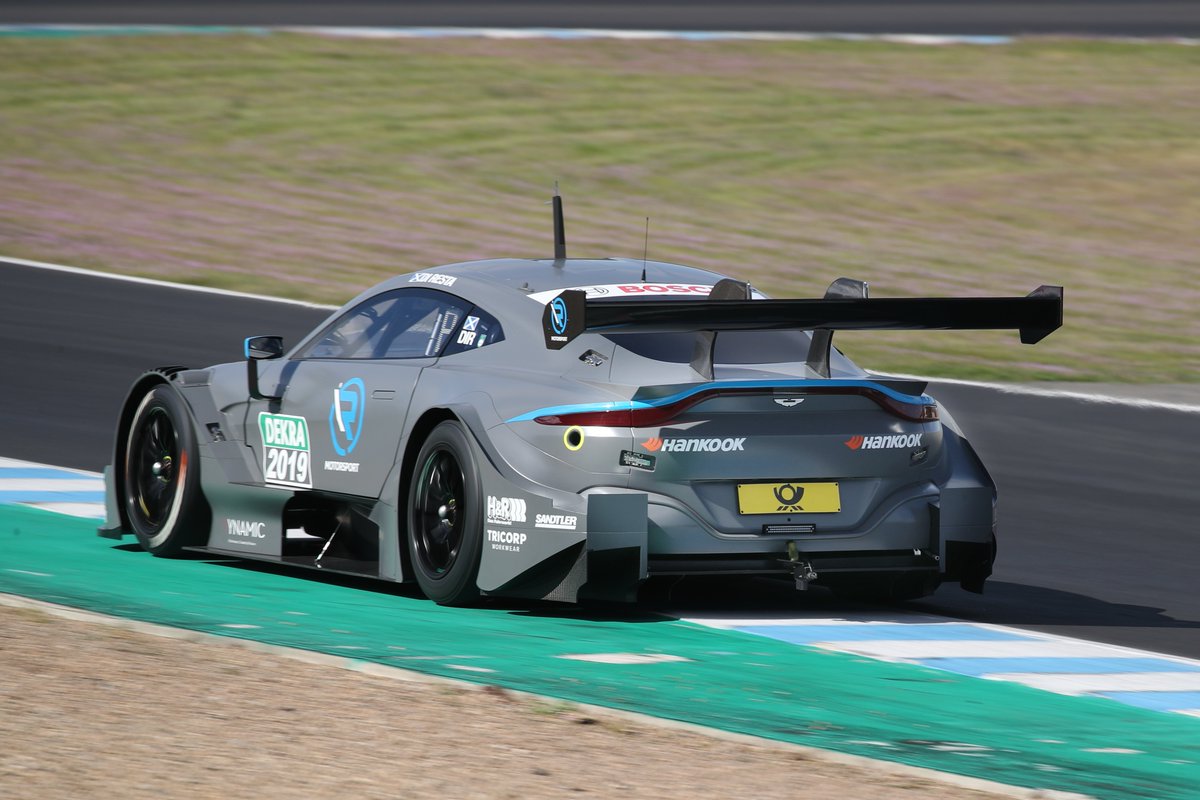 Aston Martin join BMW and Audi in DTM, filling the gap left by Mercedes who withdrew from the series at the end of 2018.
With the DTM series eager to attract new brands ahead of the 'Group One' regulations in 2020, the Vantage is likely to be a challenger from the off.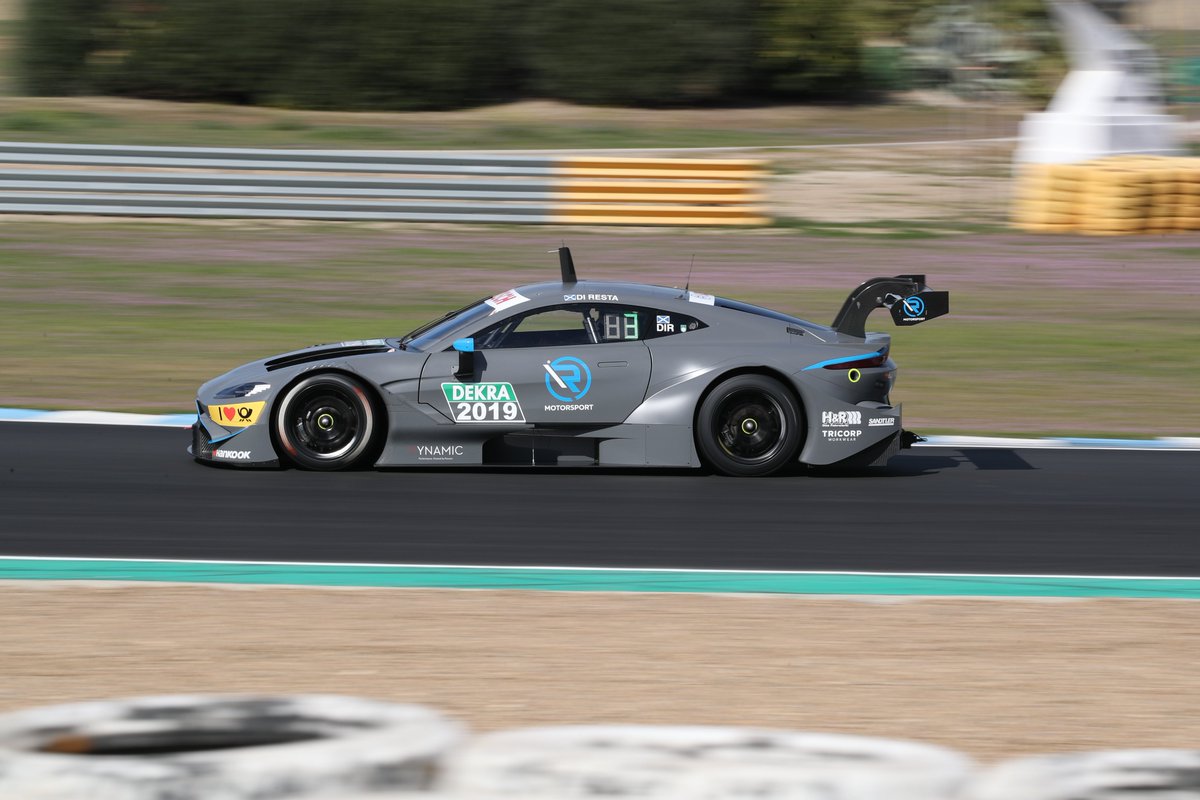 Team boss Florian Kamelger praised the team for their hard work over the winter.
"Getting the Aston Martin Vantage DTM car track ready in well under 100 days has to be a DTM record," said team boss Florian Kamelger.
The new Vantage certainly is a looker, and is a great interpretation of the new 2019 specifications which has introduced larger rear-wings and simplified aerodynamic components.
The Vantage AMR DTM will see race action at the first DTM race weekend as the season kicks-off at Hockenheim on 4th May.
Header Image: R-Motorsport (twitter: https://twitter.com/R_Motorsport )